Dr.

Lars

Mohrmann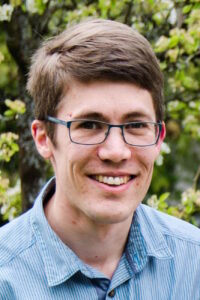 Organization:

Department of Physics

Working group:

Chair of Physics

Phone number:

+49 9131 85-27095

Fax number:

+49 9131 85-20799

Email:

lars.mohrmann@fau.de
Address:


Erwin-Rommel-Straße 1

91058 Erlangen

Room 324
Welcome to my personal page. You can find some information about my current and past research activities below. I also organize the weekly meeting of our gamma-ray astronomy group since 2015 and am co-organizer of the ECAP seminar since 2016.
My current research is focused on gamma-ray astronomy, in particular the study of Galactic sources of high-energy gamma rays. I am a member of the H.E.S.S. Collaboration and the CTA Consortium.
Previously, I have been a member of the IceCube Collaboration. During that time, I have carried out a measurement of the energy spectrum and the flavor composition of the cosmic neutrino flux observed with the IceCube experiment. For more details, check the corresponding publication or have a look into my PhD thesis.
since 09/2015
Postdoctoral researcher, ECAP, Erlangen
11/2011 – 08/2015
PhD student, DESY, Zeuthen / Humboldt University, Berlin
Degree: PhD in Physics
Thesis: Characterizing Cosmic Neutrino Sources: A Measurement of the Energy Spectrum and Flavor Composition of the Cosmic Neutrino Flux Observed with the IceCube Neutrino Observatory
09/2010 – 09/2011
Master student, RWTH Aachen University
Degree: Master of Science
07/2010 – 09/2010
Summer student, DESY, Zeuthen
08/2009 – 06/2010
Master student, NTNU Trondheim
10/2006 – 07/2009
Bachelor student, RWTH Aachen University
Degree: Bachelor of Science
Awards
Global Neutrino Network (GNN) Dissertation Prize 2016
Announcement