Dr.

Lars

Mohrmann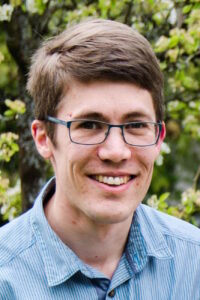 Organization:

Physics Insitute

Working group:

Chair of Physics

Phone number:

+49 9131 85-27095

Fax number:

+49 9131 85-20799

Email:

lars.mohrmann@fau.de
Address:


Erwin-Rommel-Straße 1

91058 Erlangen

Room 324
Welcome to my personal page. You can find some information about my current and past research activities below. I also organize the weekly meeting of our gamma-ray astronomy group since 2015 and am co-organizer of the ECAP seminar since 2016.
Summer term 2019
Tutor + organisation of exercise classes for "Integrated Course 3: Nuclear and Particle Physics" (Advanced physics course)
Winter term 2018/19
Tutor + organisation of exercise classes for "Introduction to Astroparticle Physics" lecture (Master course)
Summer term 2018
Tutor + organisation of exercise classes for "Advanced Particle and Astroparticle Physics (EV-B)" lecture (Master course)
Winter term 2017/18
Tutor for "Kern- und Teilchenphysik (EP-5)" lecture (Bachelor course)
Summer term 2017
Tutor for "Advanced Particle and Astroparticle Physics (EV-B)" lecture (Master course)
Winter term 2015/16,  summer term 2016, winter term 2016/17
Supervision of advanced lab course experiment "Compton effect"
Supervised Bachelor/Master theses
Jacky Catalano: Towards a new Analysis of the Super Star Cluster Westerlund 1 (Master thesis, March 2019, shared supervision with C. van Eldik) ECAP-2019-003
Christopher Sobel: Development and Characterization of a Field-of-View Background Model for the High Energy Stereoscopic System (Master thesis, May 2018) ECAP-2018-012
Maximilian Schandri: Investigation of Observation Quality Parameters for H.E.S.S.-II (Master thesis, March 2018) ECAP-2018-008
Christopher Schönwälder: Simulationsstudien zum Nachthimmel-Untergrund beim GCT-Teleskop für das Cherenkov Telescope Array (Bachelor thesis, May 2016) ECAP-2016-010
My current research is focused on gamma-ray astronomy, in particular the study of Galactic sources of high-energy gamma rays. One of my recent contributions was on the detection of the pulsar PSR B1706-44 with H.E.S.S.;this is only the fourth gamma-ray pulsar detected from the ground. I am a member of the H.E.S.S. Collaboration and the CTA Consortium.
I am also interested in the development of open-source tools for gamma-ray astronomy. In this context, I have made some contributions to the Gammapy software package and have helped preparing the first H.E.S.S. public data release.
Previously, I have been a member of the IceCube Collaboration. During that time, I have carried out a measurement of the energy spectrum and the flavor composition of the cosmic neutrino flux observed with the IceCube experiment. For more details, check the corresponding publication or have a look into my PhD thesis.
since 09/2015
Postdoctoral researcher, ECAP, Erlangen
11/2011 – 08/2015
PhD student, DESY, Zeuthen / Humboldt University, Berlin
Degree: PhD in Physics
Thesis: Characterizing Cosmic Neutrino Sources: A Measurement of the Energy Spectrum and Flavor Composition of the Cosmic Neutrino Flux Observed with the IceCube Neutrino Observatory
09/2010 – 09/2011
Master student, RWTH Aachen University
Degree: Master of Science
07/2010 – 09/2010
Summer student, DESY, Zeuthen
08/2009 – 06/2010
Master student, NTNU Trondheim
10/2006 – 07/2009
Bachelor student, RWTH Aachen University
Degree: Bachelor of Science
Awards
Global Neutrino Network (GNN) Dissertation Prize 2016
Announcement
Nomination for the dissertation award of the German physical society (DPG) 2017
One out of four final candidates, invited plenary presentation at the 2017 spring meeting of the DPG (see "Presentations")
H.E.S.S. Prize Spring 2019
Bi-annual award, received from the H.E.S.S. Collaboration for "outstanding contributions to the experiment"
H.E.S.S. prize web page
WP Nasa/ADS Query Importer: ERROR – The query specified is not valid in ADS.
Query: "cgi-bin/nph-abs_connect?db_key=AST&db_key=PHY&qform=AST&arxiv_sel=astro-ph&arxiv_sel=cond-mat&arxiv_sel=cs&arxiv_sel=gr-qc&arxiv_sel=hep-ex&arxiv_sel=hep-lat&arxiv_sel=hep-ph&arxiv_sel=hep-th&arxiv_sel=math&arxiv_sel=math-ph&arxiv_sel=nlin&arxiv_sel=nucl-ex&arxiv_sel=nucl-th&arxiv_sel=physics&arxiv_sel=quant-ph&arxiv_sel=q-bio&sim_query=YES&ned_query=YES&adsobj_query=YES&aut_logic=OR&obj_logic=OR&author=Mohrmann%2C+Lars&object=&start_mon=01&start_year=2010&end_mon=&end_year=&ttl_logic=OR&title=&txt_logic=OR&text=&nr_to_return=500&start_nr=1&jou_pick=NO&ref_stems=&data_and=ALL&group_and=ALL&start_entry_day=&start_entry_mon=&start_entry_year=&end_entry_day=&end_entry_mon=&end_entry_year=&min_score=&sort=SCORE&data_type=SHORT&aut_syn=YES&ttl_syn=YES&txt_syn=YES&aut_wt=1.0&obj_wt=1.0&ttl_wt=0.3&txt_wt=3.0&aut_wgt=YES&obj_wgt=YES&ttl_wgt=YES&txt_wgt=YES&ttl_sco=YES&txt_sco=YES&version=1"
Please correct it.