Dr.

Vikas

Joshi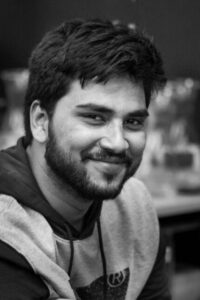 Organization:

Physics Insitute

Working group:

Chair of Physics

Phone number:

+49 9131 85-27093

Fax number:

+49 9131 85-20799

Email:

vikas.joshi@fau.de
Address:


Erwin-Rommel-Str. 1

91058 Erlangen

Room 322
As a member of HAWC and H.E.S.S. collaboration, I am currently involved in the reconstruction and analysis of very-high-energy gamma-ray data. Before coming to ECAP, I did my graduate studies in MPIK Heidelberg.
HAWC High Energy Upgrade with a Sparse Outrigger Array
Contributed poster at the International Cosmic Ray Conference (ICRC) 2017
WP Nasa/ADS Query Importer: ERROR – The query specified is not valid in ADS.
Query: "https://ui.adsabs.harvard.edu/search/q=orcid%3A0000-0003-4467-3621&sort=date%20desc%2C%20bibcode%20desc&p_=0"
Please correct it.